Quote:
Originally Posted by
akko

Does anyone know if the mags would fit in a mosin nagant ammo pouch?
They fit, but you would need to make another hole in the flap to close it.
External Co2 Mod.
The idea behind this is far more stable and consistent shooting. Little to no fluctuating in pressure. Instead of 8G of Co2, I have 9 Oz/12 Oz/20 Oz/etc..
Once I obtain a regulator, I can adjust the PSI thus adjusting the FPS to accommodate the day. Big bonus in my books.
The 'downfall' is you are attached to a hose and lugging a big Co2 can, just like a Daytona gun, Shoie MG, Polarstar, Classic guns, etc..
It's pretty straightforward.
Drill an tap a male plug into the Co2 bulb. (Sorry for the blurry pics)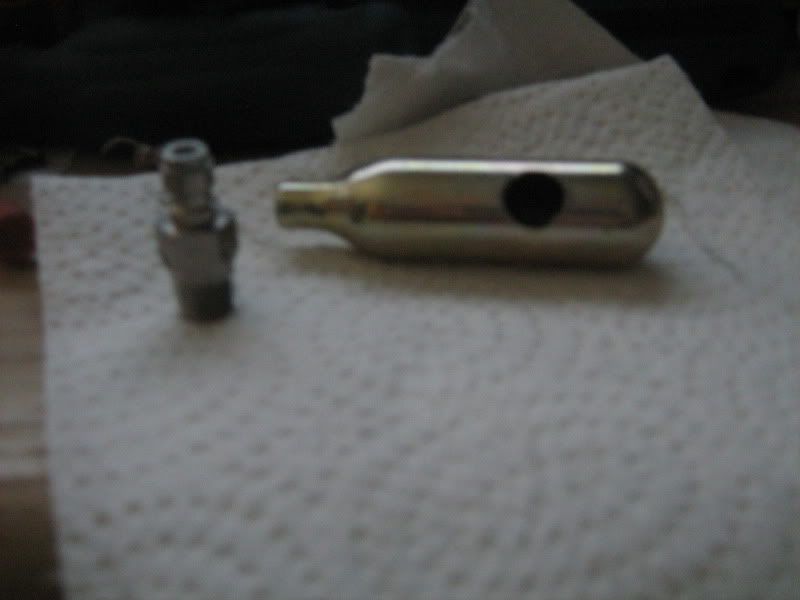 Drill out space in the bottom of the magazine so it may poke out.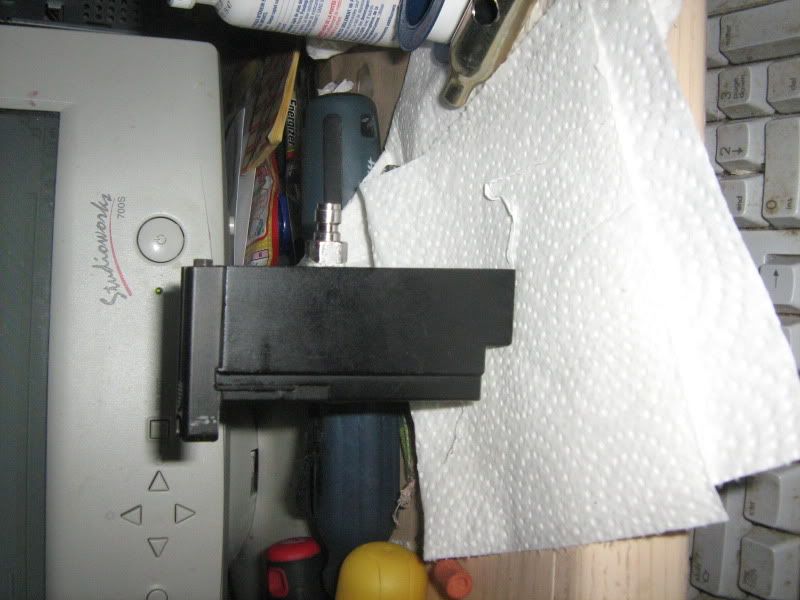 Insert the Co2 bulb, screw on the Male quick attach.
Plug away and go.
All I need now is the one mag, and lots of the ammo clippy things. I do have a leak or two I need to square away, but she works

Have to say I love this gun, very powerful and fun to shoot. It feels robust like it will last awhile, we'll see though.