Hello there folks, I'm just making a thread about a recent break-and-enter that occurred at my parents farm in Parkhill, Ontario area. I had my Banshee plate carrier stolen, along with a Swissarms backpack full of gear. A KWA MP7, and a completely custom King Arms M4A1. All of the hard goods are marked with a blue "30" in acrylic pen, and all the soft goods are tagged "HIGHZEUS" and "B30".
If anyone sees any of this gear show up at any games, or if anyone sees it floating around, I would be greatly appreciative of a PM, or email. I through a great deal of sweat and tears into my plate carrier in particular, and I'm actually quite heart broken to see it go this way.
Thanks for any info guys,
Zeus.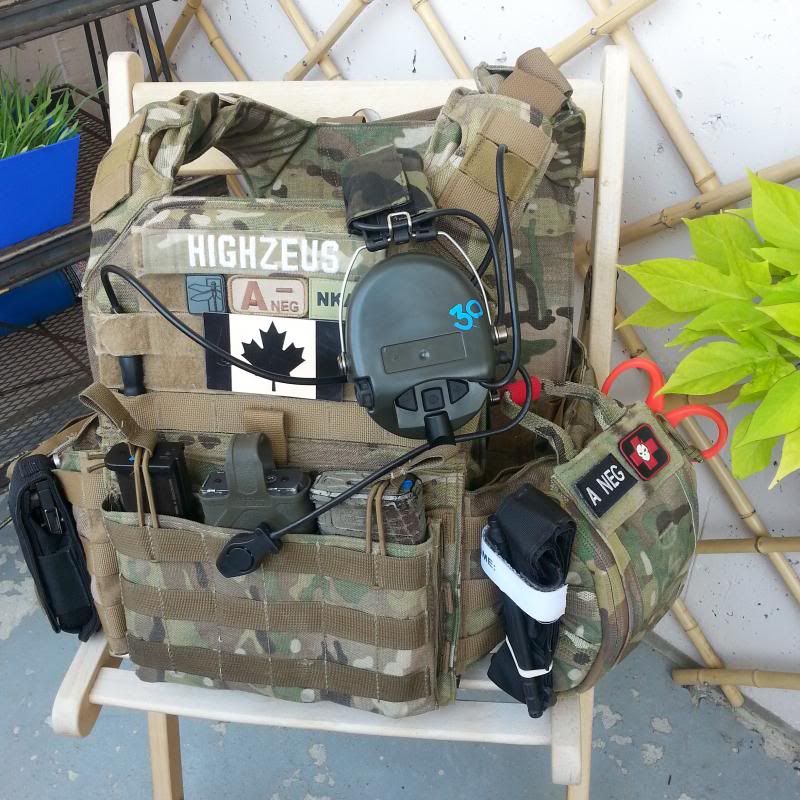 The KWA LM4 on the right was not stolen, however the stocks on the M4's were switched at the time of the robbery, so the King Arms has the Dytac Multicam stock on it.