Based off of a G&G GR25.. Full metal goodness.
Edit: New pics, now with scope and proper BUIS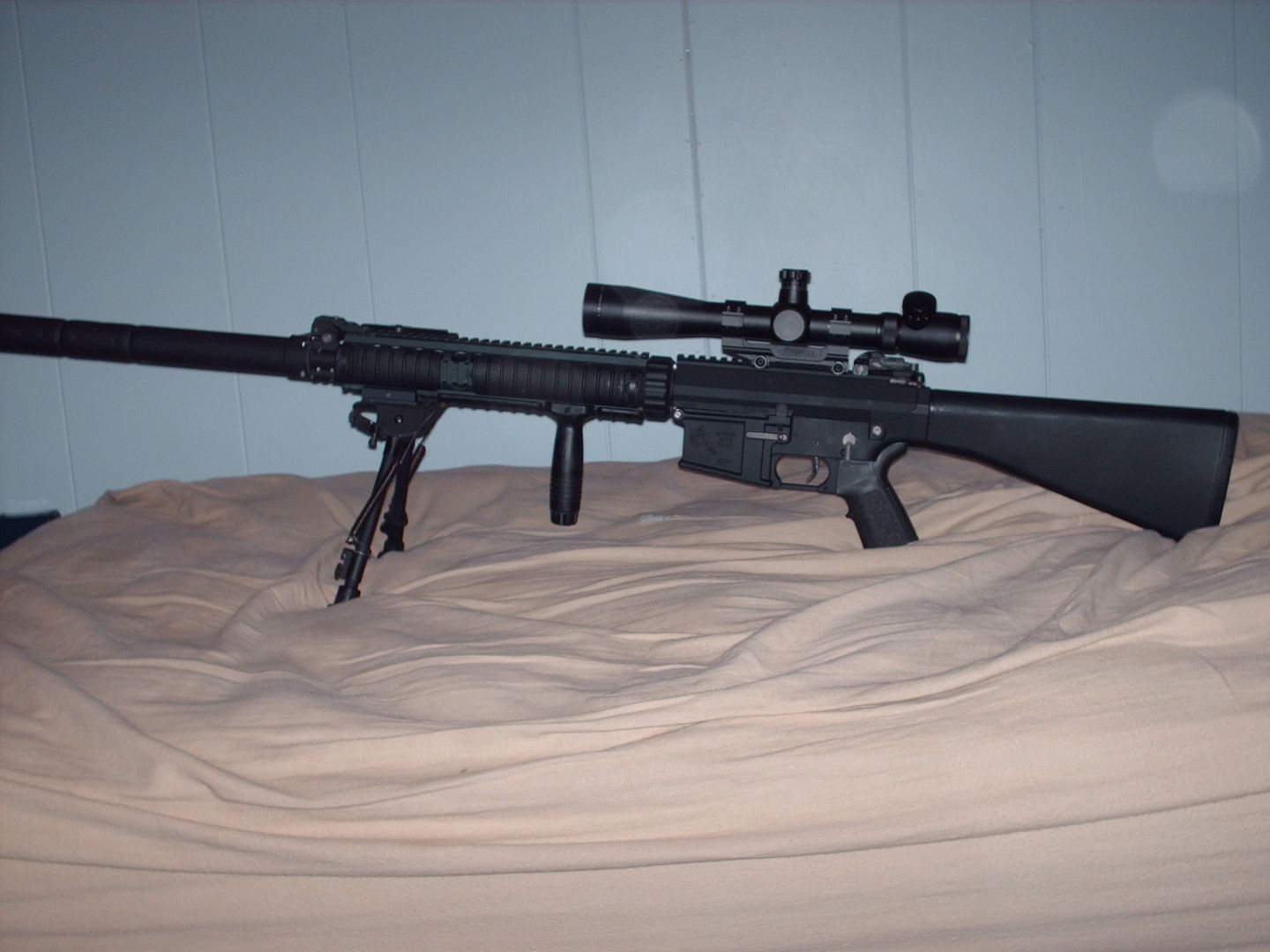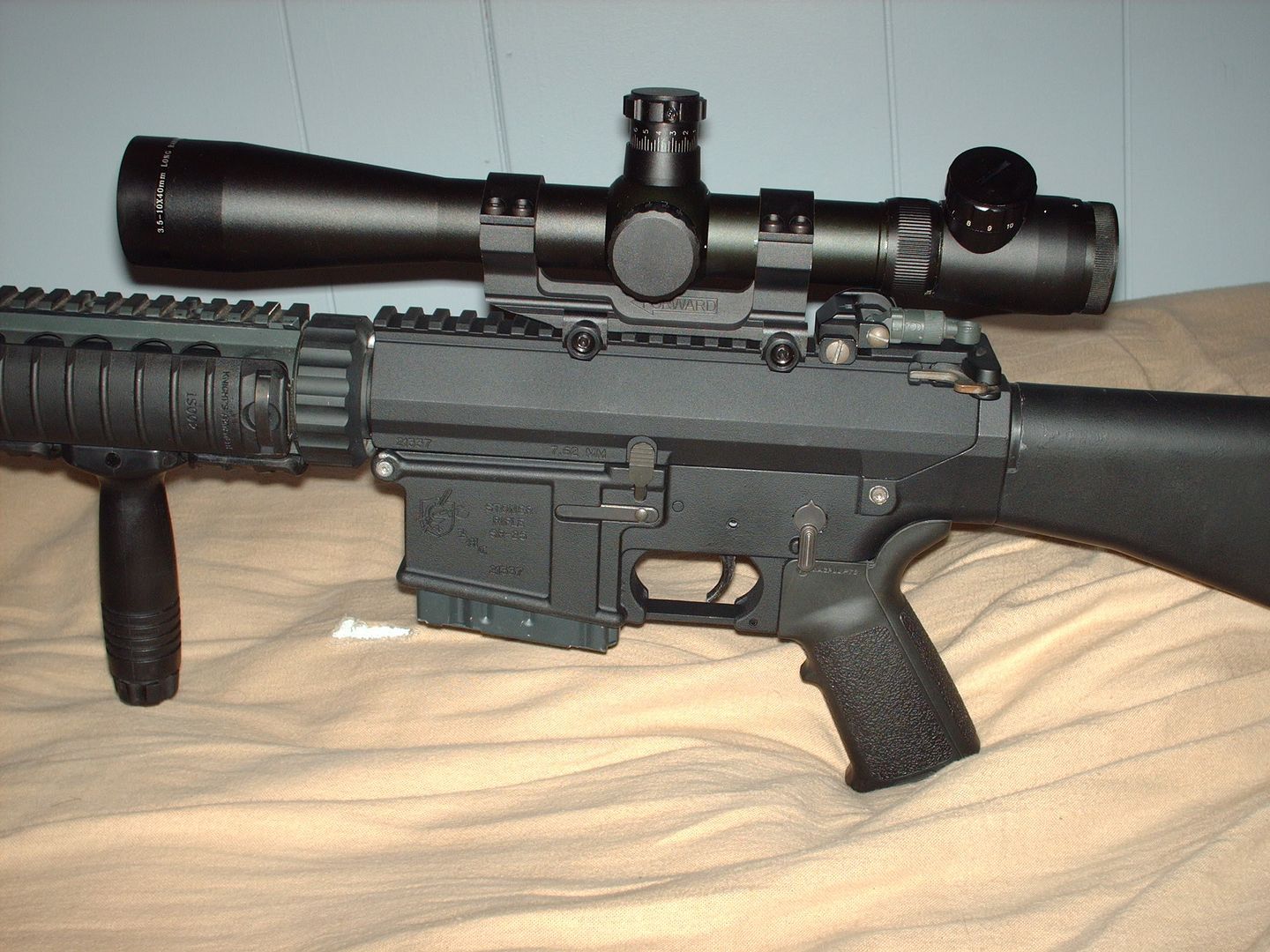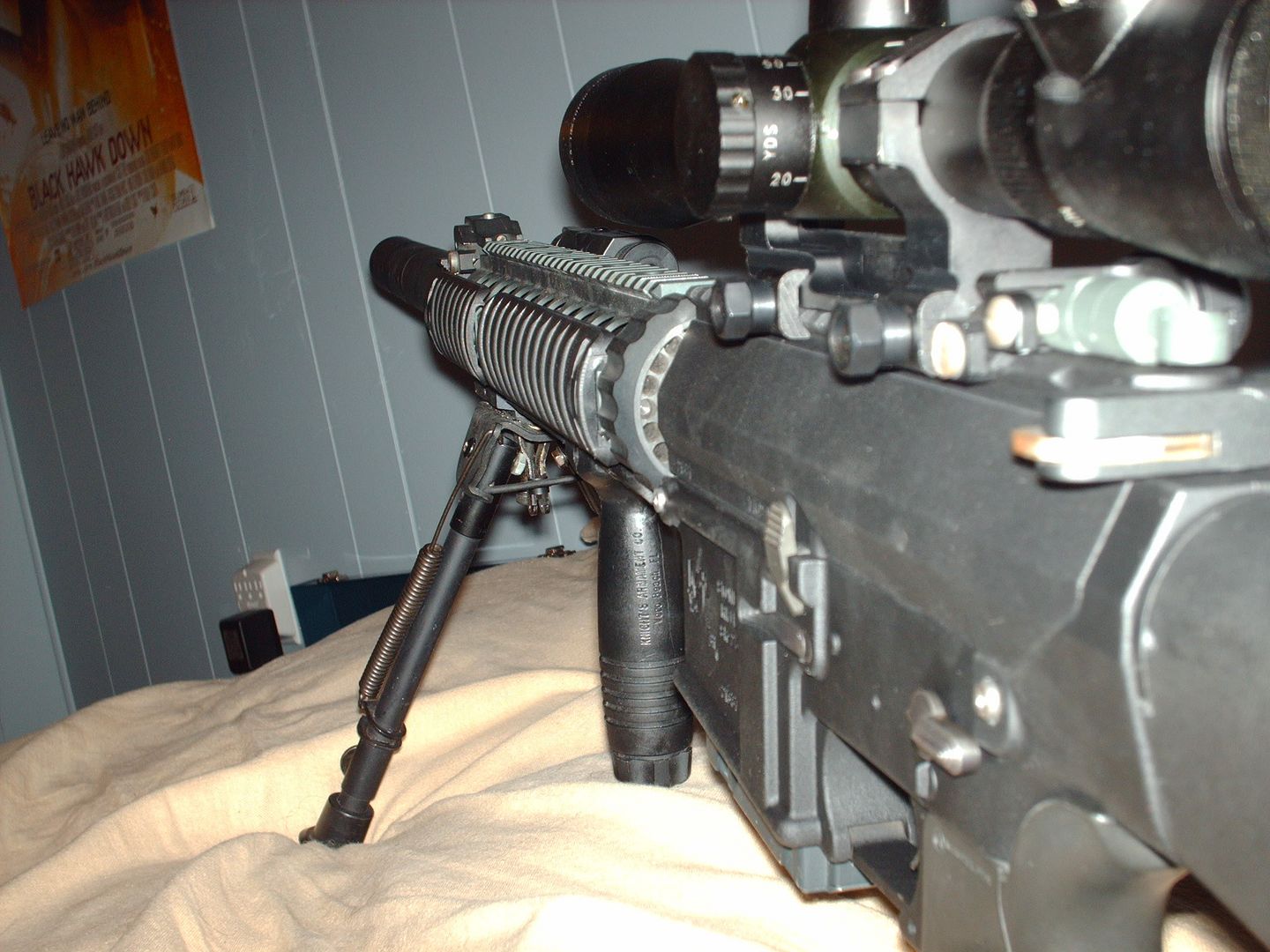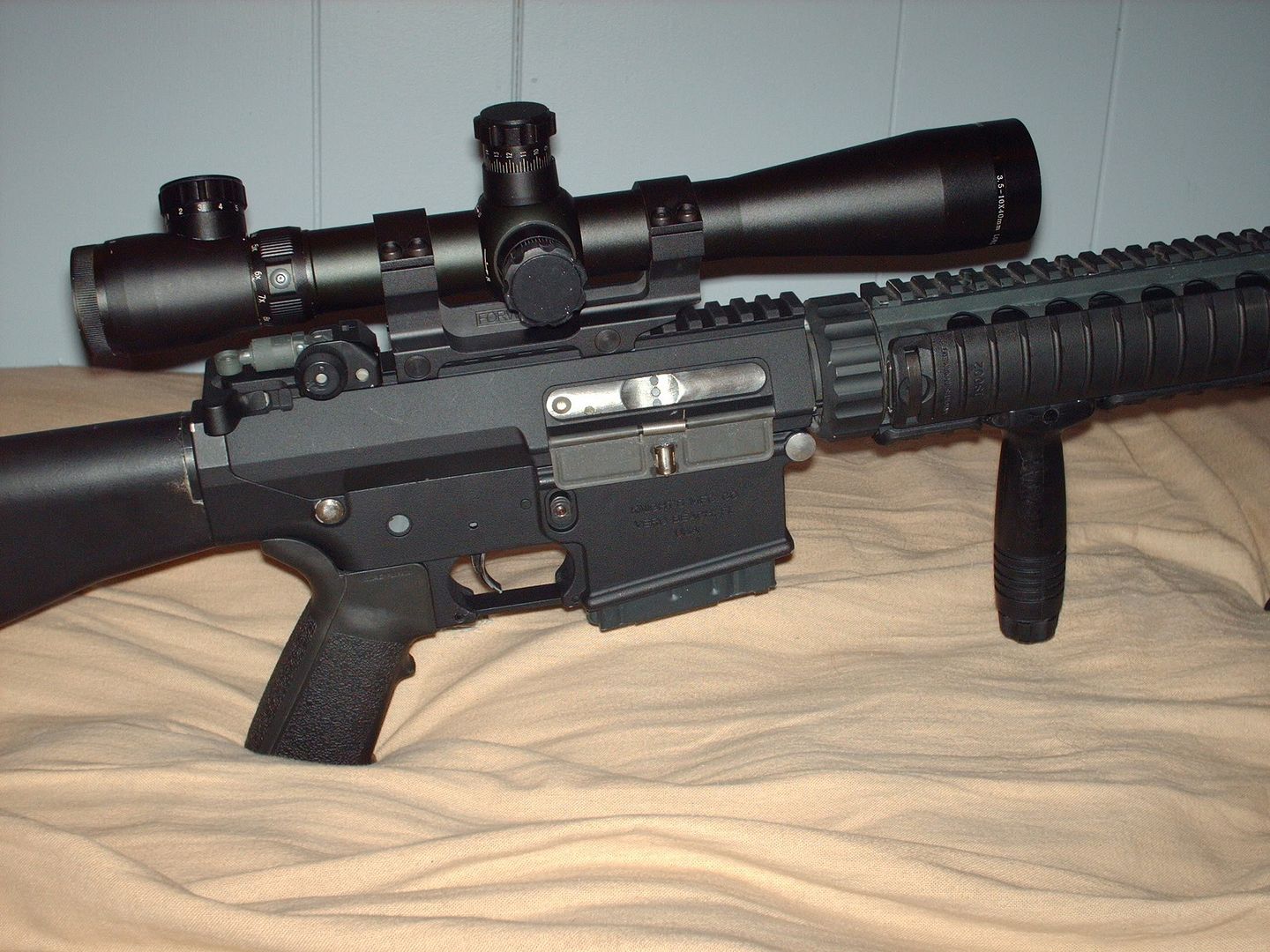 I appreciate all comments and criticism.
Got some new parts for an M4 build, but don't have the receiver yet, so I made a... new creation.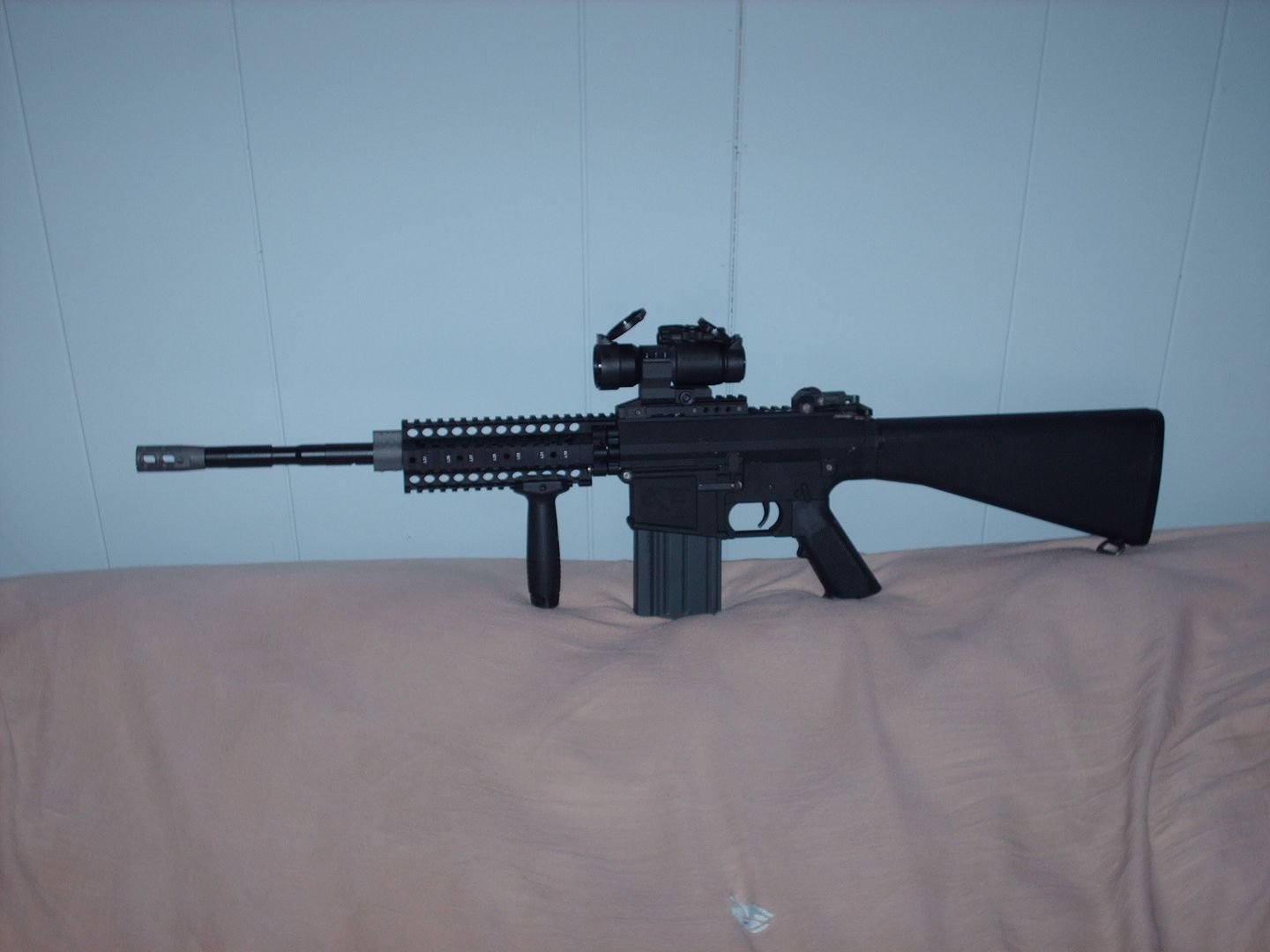 List of what's in/on it.
G&G GR25 receiver, custom engraved with like-real-steel trademarks (deep engravings).
G&G GR25 front set (barrel, RAS, gas block, gas tube, front sight, silencer).
Unknown brand fullstock, but solid as a rock.
Real Knights Arm Co rail panels and vertical grip!
Huang Leupold MK4 replica 3.5-10x40 scope, red illuminated.
VFC dual mount scope rings, Knight's style.
VFC Knight's type 300m flip up BUIS.
SystemA M120 mechbox (few swapped parts, silent head set).
Madbull Black Python V2 tightbore.
Magpul PTS MOE grip.
CA High Torque motor (this is next to be replaced, hopefully with SystemA Magnum, or Guarder Infinite Torque up).
Custom low-res wire job.
Thanks everyone