Here is some pictures of my stock TM gearbox that may help:
BEFORE in its stock configuration
The lazy way to bypass the fuse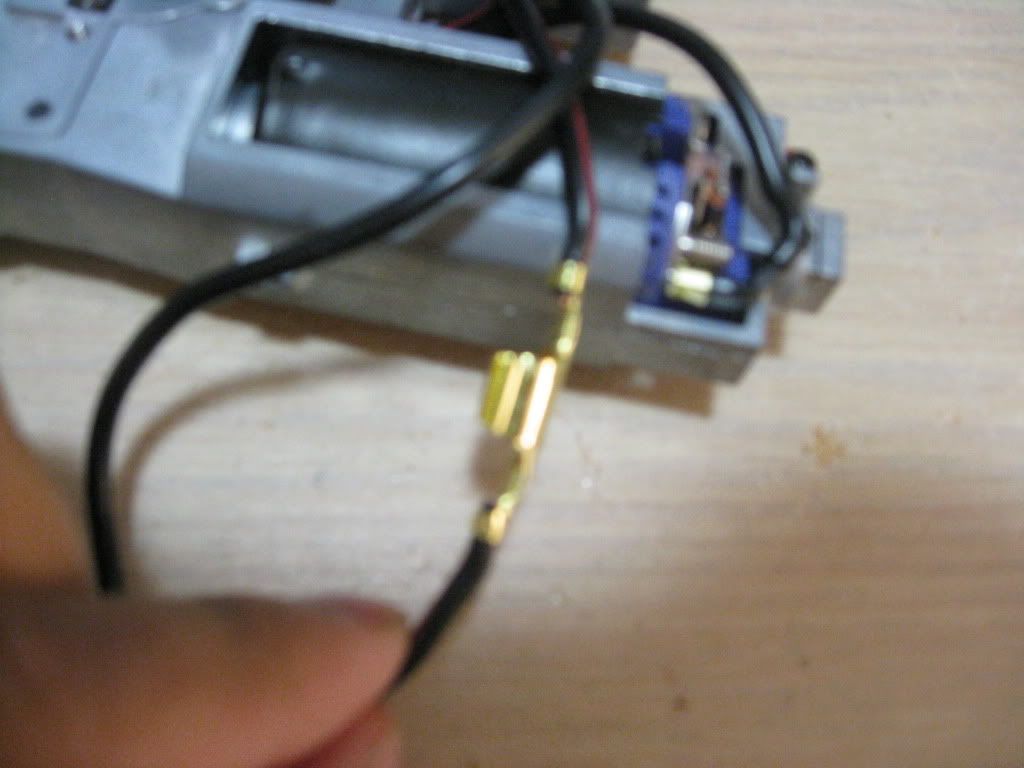 Make sure you still use the fuse box to cover up the connectors. Some people put some solder onto the fuse connectors to ensure that they hold but that's still being lazy.
If you want to do it right I would suggest replacing that section of wire completely and while you're at it switch to Dean's connectors. I'm lazy and never had a problem so aside from tossing all the Torx screws on the box and replacing with hex screws the box is completely stock.
J batteries??? Lipo. 7.4 on my stock gearbox (and nothing higher) and 11.1 in the upgraded.