Too much MERICA!
Current Rig
-SPOSN new generation Smersh with RPK pouches(RefinishedMag brand RPK mags)
-Sposn med pouch containing Russian bandage and tourniquet
-Soviet era Canteen with cover
-Sposn radio pouch with wouxun dual band
-Sposn butt pouch with mission critical equipment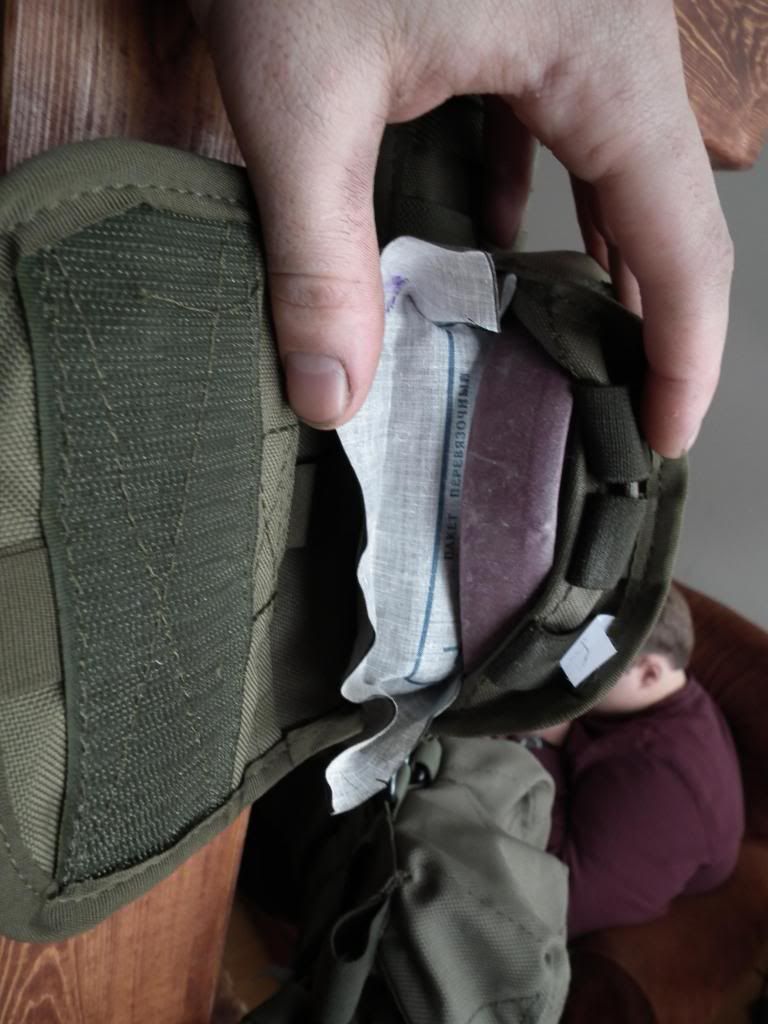 Dump pouch usually mounted on left side but its currently on a first line belt thats not worn with this setup.
Debating a SPOSN GP/map pouch and gas mask pouch.
Also i really need some flares but cant justify the cost as of yet.
My own thoughts:
-Amazing quality very rugged
-Great rig adjustable to any size person(not an understatement)
-distributes weight magnificently
-modular for use with other weapon systems(AK,SVD,PKM)