Being on vacation will make you take stupid pics but hey at least it shows my second line.
Eagle Land Ciras in CB :
-Eagle Double M4 mag pouch x 2
-Eagle 2x4 pouch for .45
-Eagle 40mm grenade pouch x 2
-Eagle medic pouch
-Eagle MLCS radio pouch
-Eagle MLCS hydration carrier
-Eagle admin pouch with flashlight pouch
I have an assortment of other CB pouch for whenever I can get my hands on a damn RRV in CB.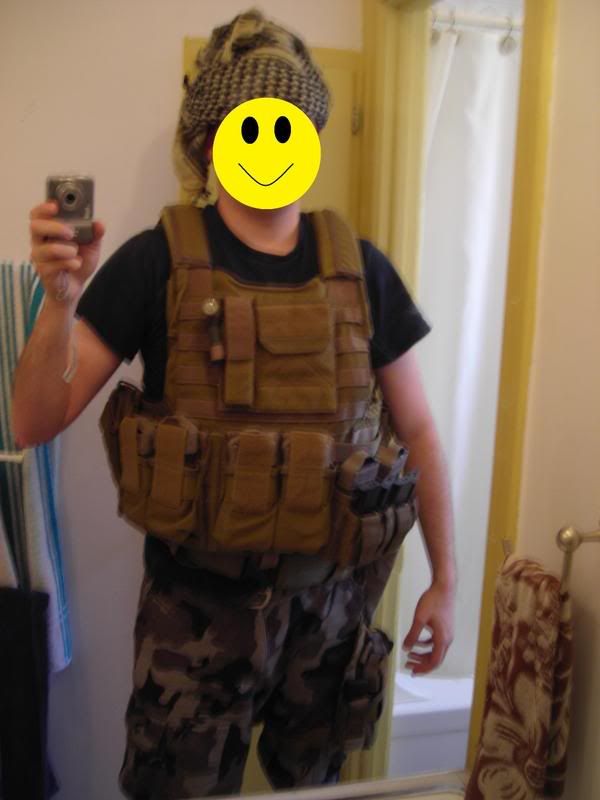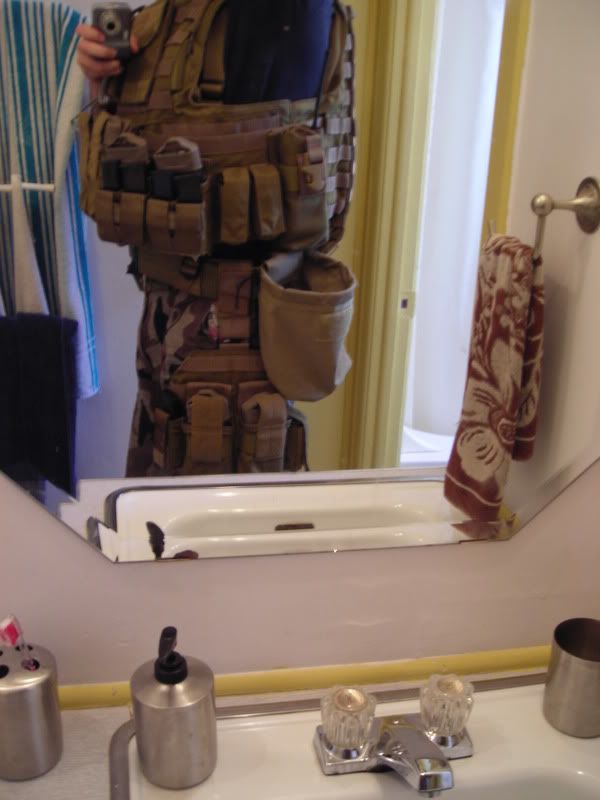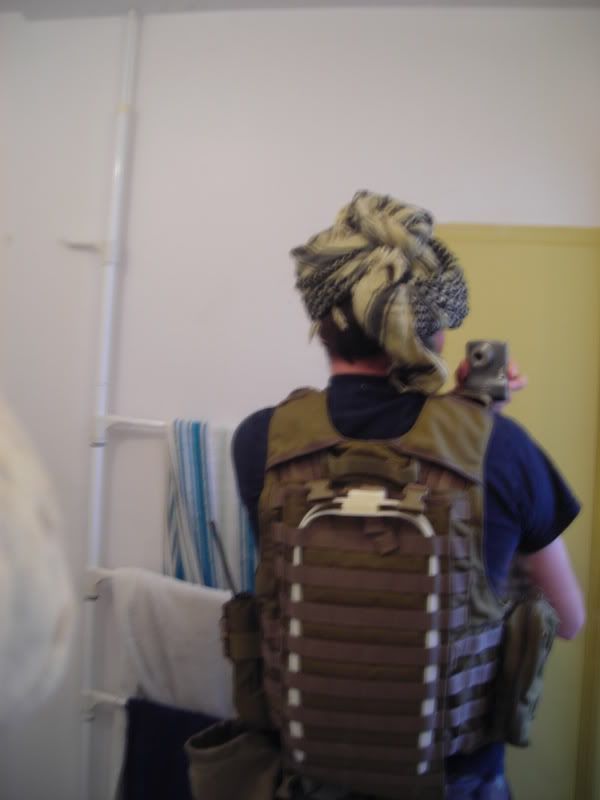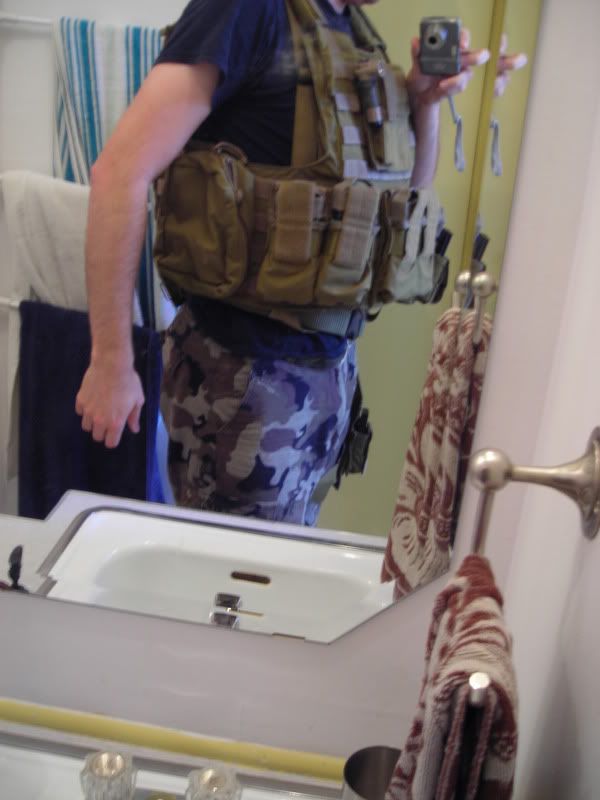 PS : The pic's concept is obviously Seals on vacation fresh out of the shower.