US Army, Pacific Theatre, B.A.R Gunner
---
Took my US Army, Pacific Theatre impression for a spin at the Hill in Dundee on the 5th after watching "The Pacific" I have to admit its starting to grow on me quite a lot as a series, really starting to enjoy it, the Peleliu episodes are fantastic.
I know the USMC camo cover on the M1 is cheeky but I couldn't resist it!
I have to admit the HBT's were a damn sight comfier than my usual woolen shirt/M41 jacket combo, especially in the humid heat of the day.
The site owner Warren also very kindly let me have a shot on his genius Vickers!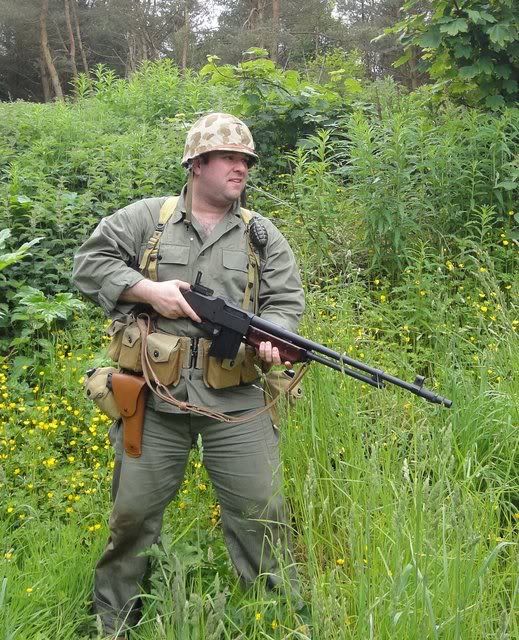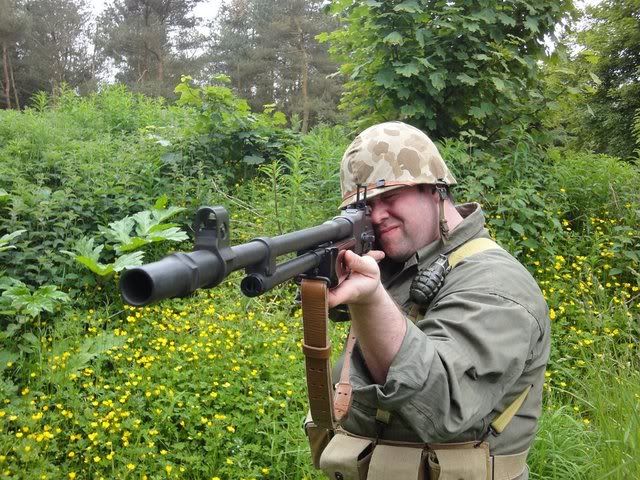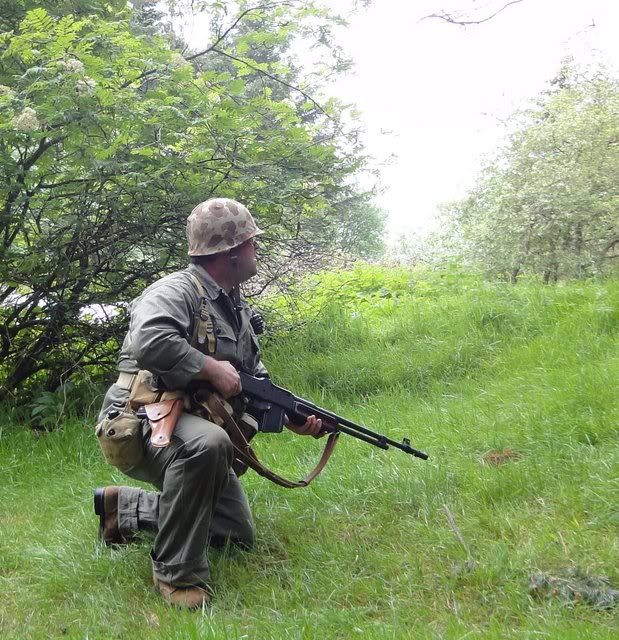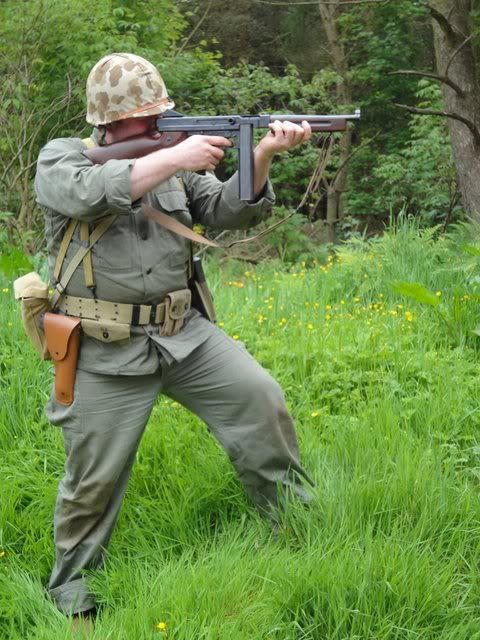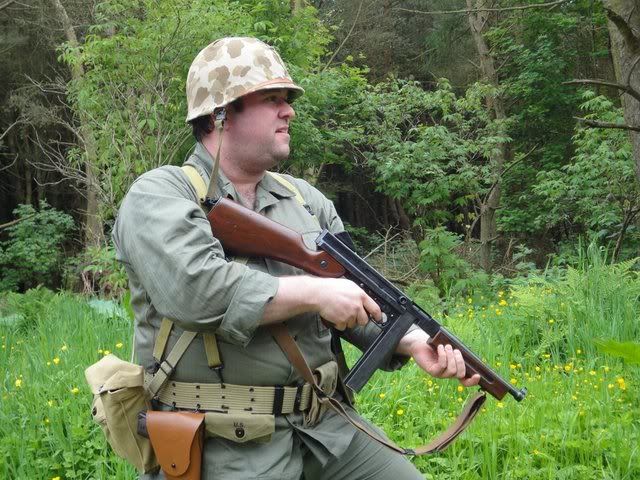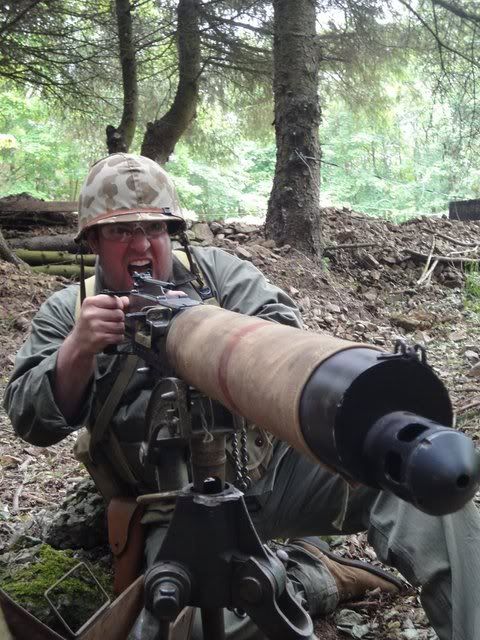 __________________
"There is many a boy here today who looks on war as all glory, but, boys, it is all hell."

General William Tecumseh Sherman