This thread needs a bump...
I was challenged with building a hi-powered MP9...
So, I went out and got a KWA MP9. Got some parts. And....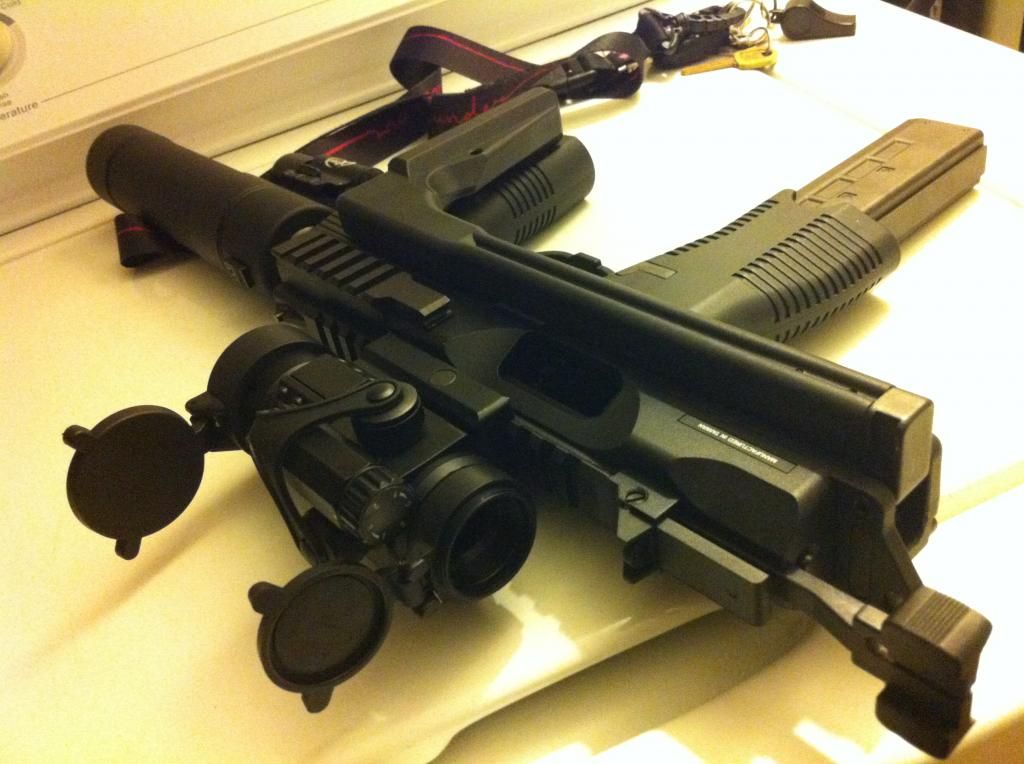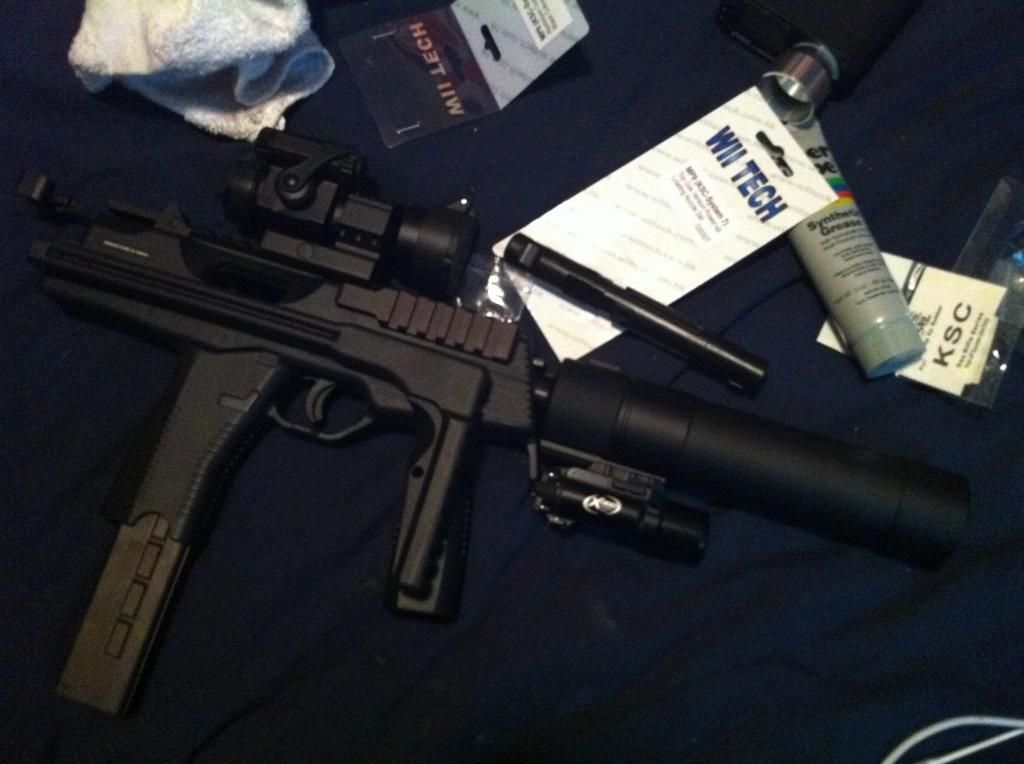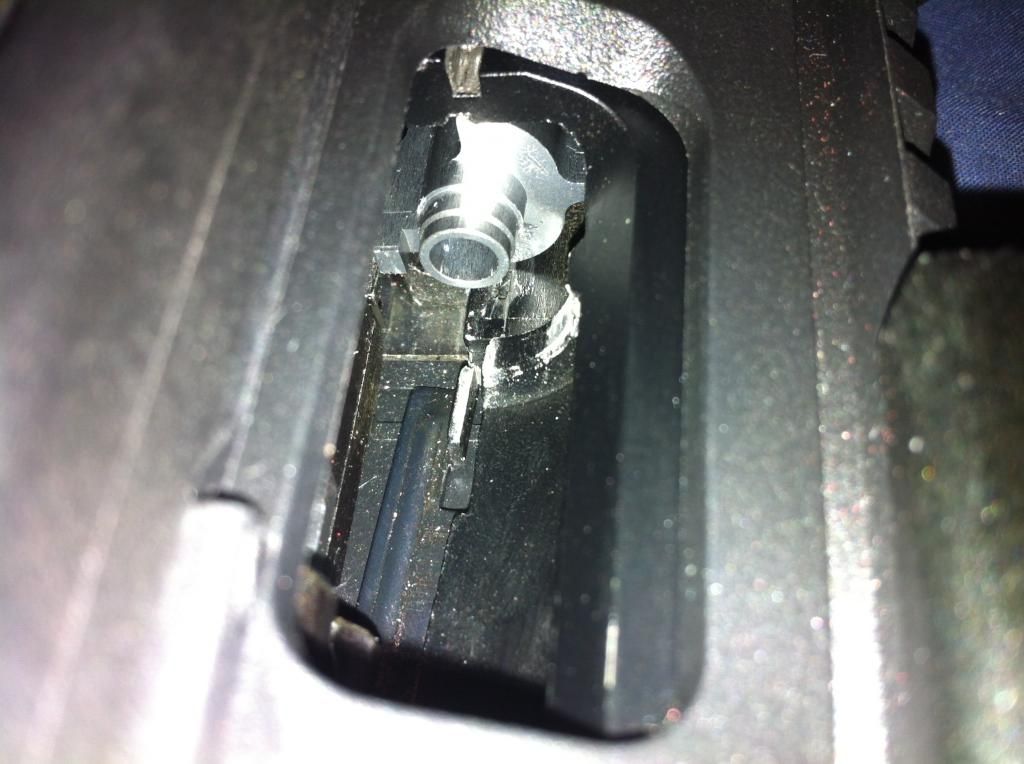 The internals of this particular gun is full metal. Even the outerbarrel is aluminum to combat the metal loading muzzle slamming into it at high speeds. No cracking of the outer barrel or loading muzzles breaking on this thing. heh.
Anyways, as the task was to create a high power SMG, several parts were acquired:
-WII-Tech aluminum Loading muzzle (KSC Spec)
-WII-Tech aluminum hi-flo floating valve with custom modified floating valve spring (KSC Spec)
-WII-Tech high-output magazine valve (KSC Spec)
-WII-Tech loading muzzle base (KSC Spec)
-WII-Tech aluminum outer barrel (KSC Spec)
-A+ hop up bucking
-e-CUSTOM tightbore 6.01 Stainless steel inner barrel
-Angry Gun MP9 Suppressor
-Proud Strengthened hammer spring
-Proud Strengthened Recoil spring with e-CUSTOM shock buffers for a higher rate of fire
The result of which was an FPS average of 466FPS on propane and BB Bastards .20g BBs with peak velocity of 516FPS. The average FPS spread was 435-475FPS. Not very tight but hey...whatever.
If there is one thing to advise here is to stay away from a two-innerbarrel system. It's just a horrible idea. In my haste, I picked up the Angry Gun Suppressor without actually thinking about how this wil function. And it's horrible. Because there is a separation between the inner barrels (at least in my case), the BB's are being "sliced" (or chipped) as it passes through the connection point of the two innerbarrels. I lost a bit of FPS and accuracy consistency because of this. I should've just made my inner barrel an extended one like any good tech would've done but I was kind of in a hurry to get this done...
Thanks to Turok_T for providing the KWA MP9.
Now I have to undo everything to make it field legal



Also... To paint or not to paint!? THat is the question....