I finally got a chance to replace the CO2 valves. KJW has shipped a new version:
[IMG]URL=http://s242.photobucket.com/user/shafror/media/Airsoft/IMG_1300_zpsafd185c1.jpg.html]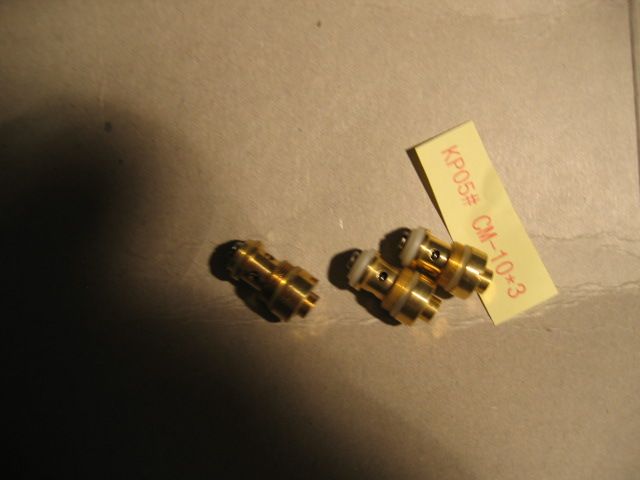 [/URL][/IMG]
The new version (with the white oversized seal under the screw) is on the right, the old one (small transparent seal that fits inside the valve body) is on the left. Sorry for the crap picture...
Compared side-by-side, the new version has a slightly taller 'head' - or whatever the part that knocker hits is called - resulting in stronger blow-back action. So much stronger, in fact, that the mag falls out - but I'll address this in another thread, just to stay on subject.
One out of the 3 valves I ordered appears to be defective: when CO2 capsule is inserted, gas vents out in seconds from the top of the mag. Lubricating it didn't help. Still, 2 out of 3 isn't bad, I now have my old mags resurrected.